Packexe® Hardfloor
The original hard floor protection film for wood, tile, stone, ceramic and vinyl surfaces.
"The hard floor protection is brilliant and easy to apply and a lot safer than using dust sheets and it's waterproof as well, being even more beneficial for me being a painter and decorator."
Leanne Kirkland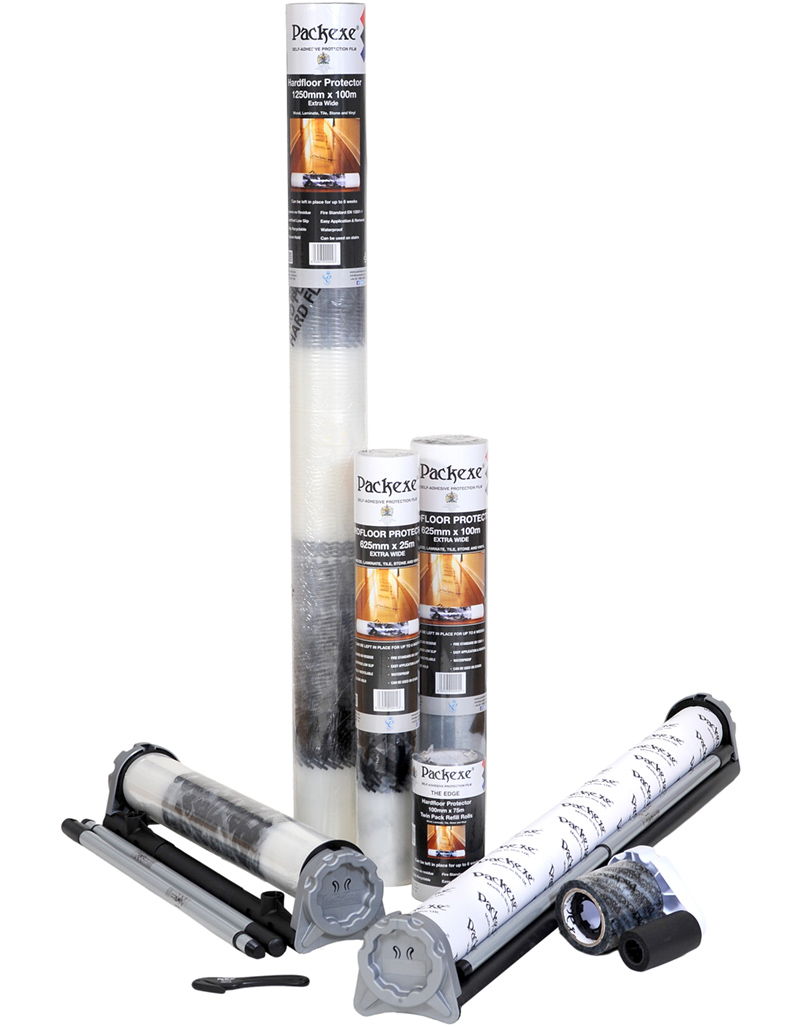 Select BLACK for temporary protection of wood, tile, stone, ceramic, and vinyl surfaces.
Packexe® Hardfloor protects your floor without the need for tape. This hard floor protection film prevents the trip hazards normally associated with dust sheets, especially on stairs.
It provides a low-slip surface even when wet, protecting hard floors against spillages, heavy foot traffic, dirt and debris. The film can be vacuumed, swept or mopped throughout the project. Its strong uniquely formulated adhesive grips securely but is easily removed without leaving a sticky residue.
Disclaimer: This film is not effective on carpet as it will shift, creating unsafe surface.