Packexe® Glass & Glazing
Self-adhesive film for the protection of windows from plaster, paint, sanding dust and dirt.
"I first came across Packexe several years ago where it was being demonstrated at a tool fair. It was about a year later that I decided to give it a go and I have never looked back since. There are other similar products out there but not of the same quality and variants for different surfaces. I can only recommend you try it, you will never use anything else."
Mark Savage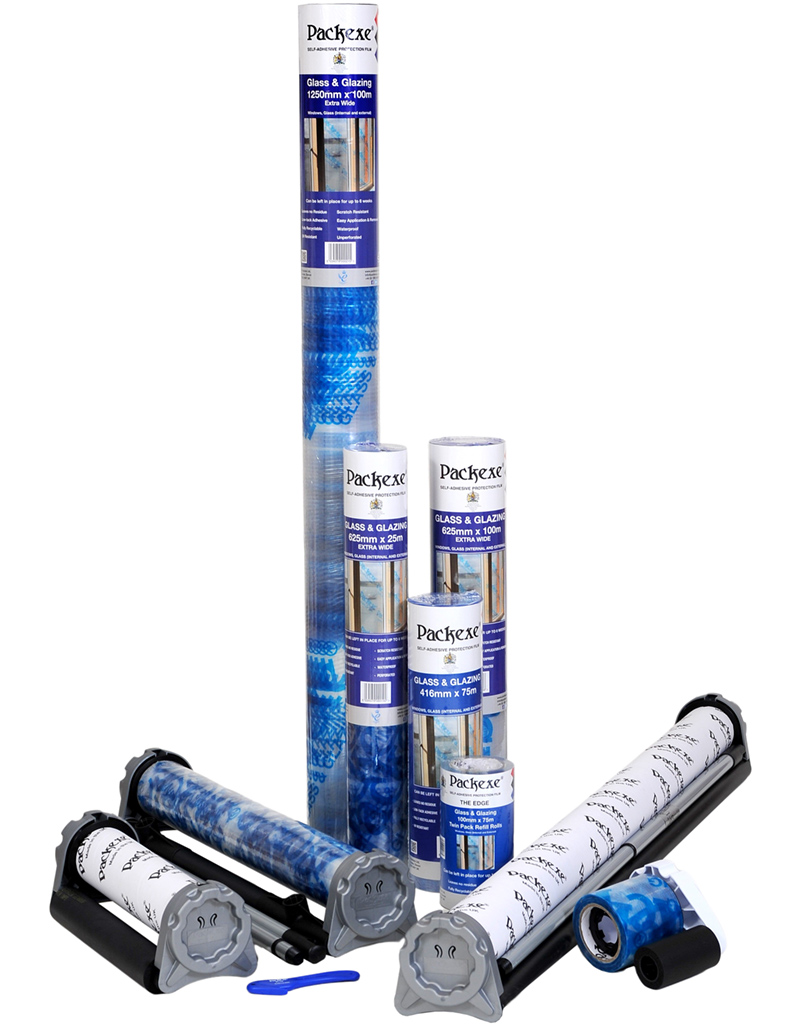 Select

BLUE

for temporary protection of windows.
Packexe® Glass & Glazing protects windows from plaster, paint, sanding dust and dirt.
This window protection film is suitable for interior and exterior windows and its waterproof adhesive grips securely in all terrains.
Available in three widths it can be purchased with a lightweight dispenser for smooth coverage. The film is perforated for easy detachment from the roll, removing the need for cutting tools it is easily removed without leaving a sticky residue.
Disclaimer: This film is not effective on carpet or flooring as it will shift, creating an unsafe surface.